NEVER MISS AN OPPORTUNITY
Sparta is a pricing and information platform that gives oil traders, refiners, banks, hedge funds and wholesalers access to live global market data.

Sparta delivers trading signals and forecasts that have a direct impact on your investment strategies, enabling you to capture market opportunities before others.
To book a demo of the platform, please fill in the form, or contact us at sales@spartacommodities.com.
Happy trading!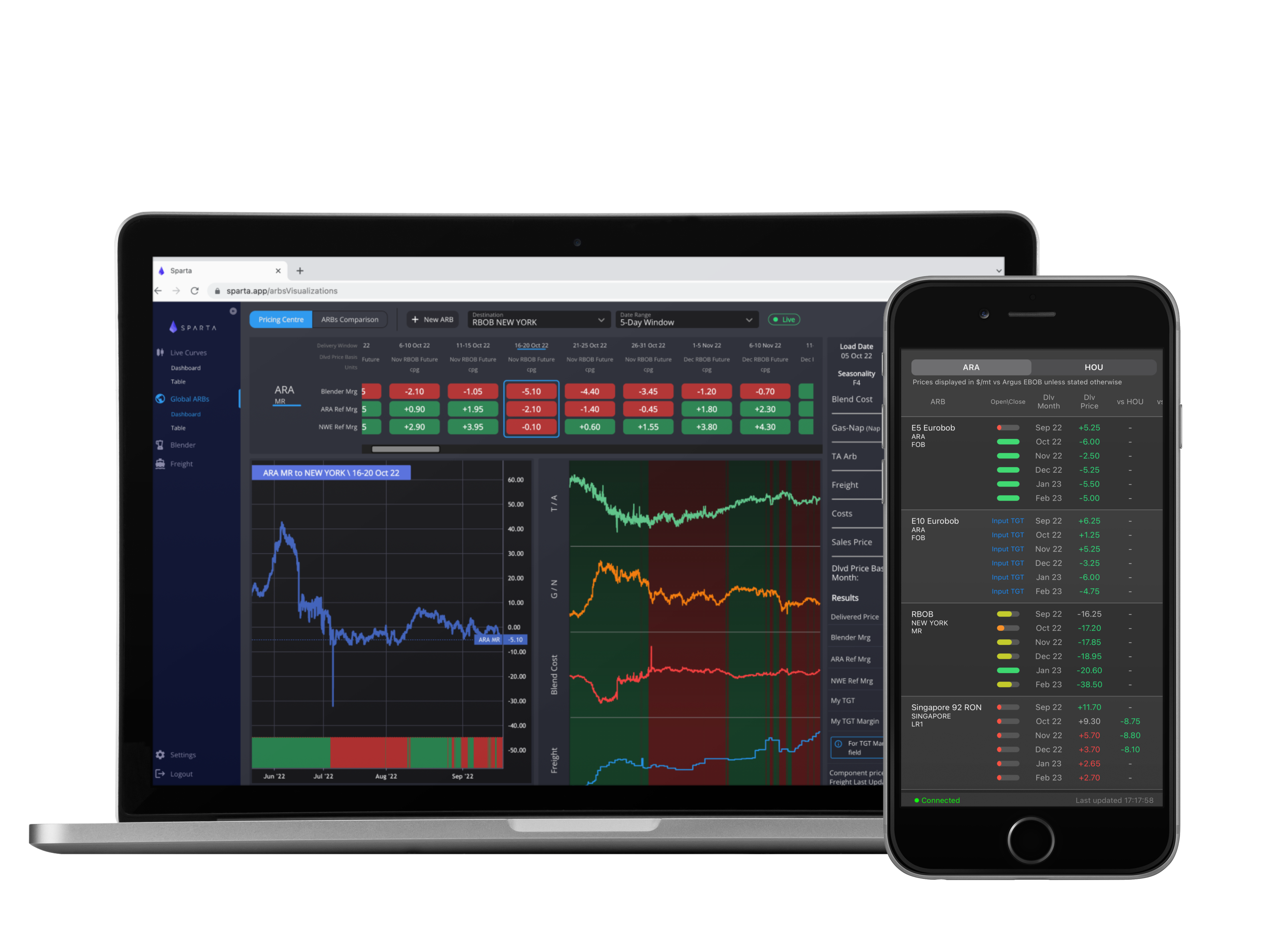 BOOK A DEMO
Contact us via the form below, and a member of our team will be in touch.